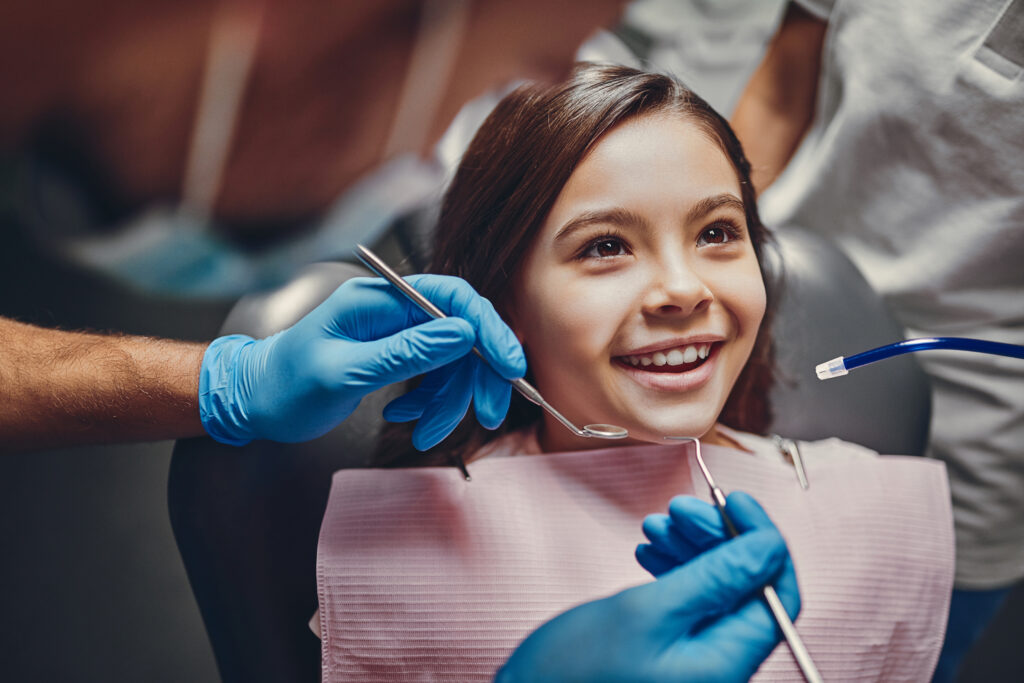 Fluoride is a natural mineral that strengthens tooth enamel and protects against the forces of tooth decay. While you can use fluoride in your at-home care routine through fluoride toothpaste and mouthwash, your dentist is able to provide a more concentrated treatment that offers improved protection.
Fluoride treatments are one of the preventive offerings we have available at Reed Family Dental. This is an in-office service you can add to your at-home routine. We're happy to offer this type of service to help our community members to prevent dental problems as much as possible. 
Why Would I Need Extra Fluoride?
You may know the benefits of fluoride but figure that your teeth are exposed to plenty of this mineral through a combination of drinking water and retail dental products. This may be true if you have a good oral care routine. 
Nonetheless, extra fluoride through a professional treatment can be beneficial, especially for those who have a high cavity risk or who do not get fluoride in their drinking water. This is a supplementary treatment that adds an extra boost of protection. It is helpful for both children and adults. 
The type of fluoride in these treatments is much more concentrated than retail fluoride you can find on your own. Also, it is a treatment that is applied directly to your teeth for added protection, and our dentist can use her expertise to adjust to your dental situation. This is a quick, affordable and painless treatment to add to your oral care routine.
How Do Fluoride Treatments Work?
During your visit, a professional fluoride treatment is applied to the tooth surface. Before applying it, a member of our team will clean the teeth to remove bacteria and buildup. After that, our dentist, Dr. Allison Reed, applies fluoride, which is a quick and simple process. Because the treatment comes after a professional cleaning, this is a good service to add to your regular exam and cleaning visits.
You will leave your appointment with advice to avoid eating or drinking for the thirty minutes following the treatment. During this time, the fluoride is able to fully absorb. After that, you can resume your normal routine with extra protection against cavity-causing bacteria and tooth decay.
The American Dental Association (ADA) recommends visiting a dentist for fluoride treatments every few months or once per year, depending on your oral health status. We are happy to be the office you turn to for your ongoing care. Dr. Reed can discuss a specific timeframe with you during a consultation. You may find it convenient to add this treatment to one or both of your bi-annual visits.
Ask About Fluoride Treatments
During your next exam and cleaning appointment or during a consultation, ask Dr. Reed about a fluoride treatment. She can let you know if she recommends extra fluoride for your teeth. Call our office at 740-622-5695 and talk to our friendly receptionist about setting up an appointment.