Implant-Supported Dentures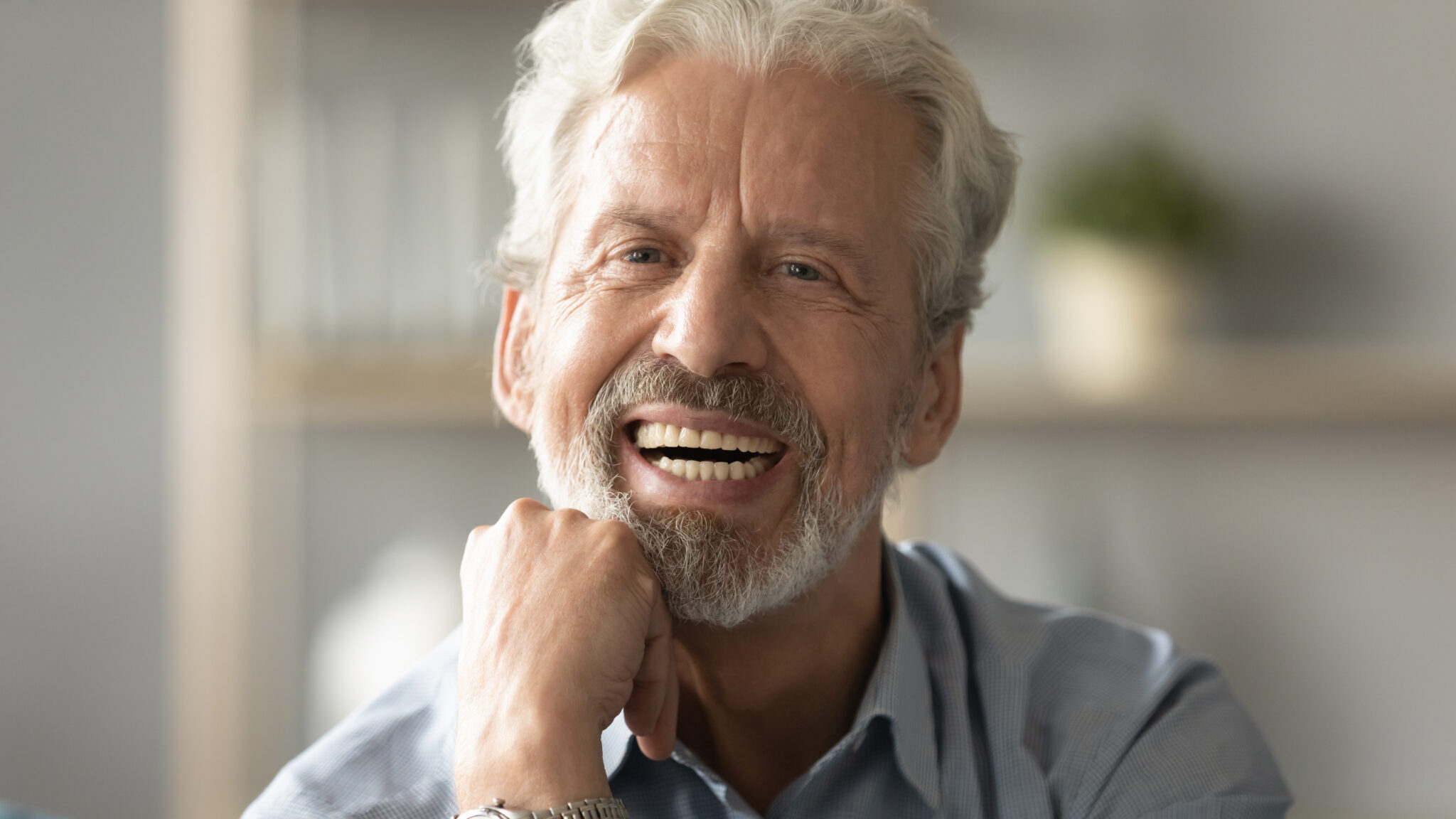 Dentures offer a tooth replacement option for people who are missing numerous teeth or a full set of teeth, yet the removable type comes with pros and cons. Implants solve some of the cons by providing replacement tooth roots that keep the dentures permanently in place.
We provide numerous restorative dentistry services that replace missing teeth at Reed Family Dental. We can help you determine if implant-supported dentures are the best choice for you while comparing them to other options.
What Are Implant-Supported Dentures?
Regular dentures are removable pieces that either fit onto your mouth through suction or connect to other teeth with a metal framework, depending on whether you have full or partial dentures. 
Implant-supported dentures are different because they attach to implants, which are titanium screws that go into your gums, fuse with your jawbone and become a permanent part of your mouth. These dentures offer strong, permanent replacement teeth that help restore your oral health.
These dentures vary somewhat from person to person to fit your situation. For example, you may have a full arch to replace all teeth or a partial denture to fill in the space of a few missing teeth. 
Our dentist, Dr. Allison Reed, may use a different number of implants and vary the implant placement depending on your dental needs and preferences. This is something she would discuss with you during a consultation.
How Do Implant-Support Dentures Compare to Other Replacement Options?
Implants are beneficial because they provide replacements for the tooth roots in addition to the tooth crowns. Not only does the implant make a tooth replacement permanent, it also helps maintain the structure of the jaw and face.
Many people find they want the permanence and oral health benefits of implants compared to removable dentures. Further, dentures provide a different teeth replacement option than bridges or crowns. While crowns fill the space of a single missing tooth at a time and bridges generally fill a gap of one to three missing teeth, partial dentures instantly restore numerous missing teeth while full dentures restore the full arch.
How Does the Implant-Supported Denture Process Work?
The process for this type of denture is more involved than for removable dentures. It's important to be aware that implants require dental surgery and recovery time. Our dentist inserts the dental implants into the gums and the jaw. 
The number and placement of implants can vary, but she might insert between two to six or even more throughout the jaw. After the surgery comes a recovery period, which allows the jawbone to fuse with the implants and the gums to heal.
You wear temporary tooth replacements while waiting for the implants to heal. Our team uses our iTero dental technology to create digital impressions of your mouth. This tool scans the teeth, gums and jaws instead of using trays and a sticky putty. 
These digital impressions act as the guideline for creating your custom-fitted dentures. Dr. Reed attaches the completed dentures to the implants with the help of abutment pieces that create the connection.
Not everyone is a candidate for implant-supported dentures. Also, you need to decide if they fit your preferences, budget and expectations. Our office goal is to help the patients who visit us meet their dental goals. In this case, we work with you to find the best solution for your missing teeth.
Start With a Consultation
During a consultation appointment, Dr. Reed can perform an exam to see if you are a candidate for implants. If so, the two of you can discuss implant-supported dentures and whether they make sense for your life.
Call our office at 740-622-5695 to set up your appointment.